Beside retro-gaming I am using Raspberry Pi 2 as my always on media center running Xbian.
I weighted between OpenELEC and Xbian and at the moment of my decision Xbian won me over with file-system. Xbian uses btrfs snapshot system which proved to be quite useful if you run into any kind of trouble since it is really easy to do a fallback to previous file system snapshot.
There are so many cases on the market for Raspberry Pi, but I wanted something simple that will fit my needs. I do not need access to GPIO, except small RTC I have installed inside. I just want clean design, black color preferred with accessible HDMI and micro USB port.
Protective ABS Case Shell for Raspberry Pi 2 Model B / Raspberry Pi B+ – Black
A lot of these cases look almost the same, but the one I found one on DX.com for $4.63 features also silicone pads for the bottom of the case: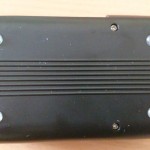 There is still space in the case for accessories like hardware RTC to fit in the case: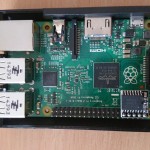 Simple looking, black with clean design and good price, what more do you need.