For almost a year now I am proud owner of gk802 iMX.6 quad stick. Ever since I bought the device, I immediately installed linux and used it as 24/7 powered personal server.
Device itself is great with quad core chip and 1GB of RAM, but limited only to WiFi connectivity provided by RTL8152 chip which is not fast or stable enough to be used for my purposes.
After bying 3-4 cheap usb 2 ethernet adapters I found out that some of them are usb 1.1 adapters and can not offer enough speed. Other devices are clones of Asix devices which proved to be unstable also.
Finally I found an adapter that has reliable chip from respectable company. Unknown company to me called IOCREST manufactures "IOCREST IO-USB8152-GLAN USB 2.0 to 10/100M RTL8152 Ethernet Controller – White" device that I found on Dealextreme with RTL8152 chipset.
Here is an image refference of this great adapter: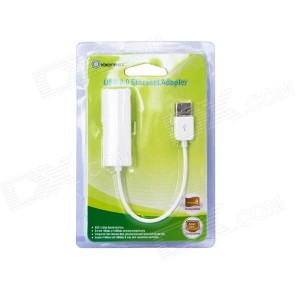 http://img.dxcdn.com/productimages/sku_278442_5.jpg
Here are my iperf results of kernel 3.10.17 with rtl8152 driver:
Troughput in server mode (download): 90.2 Mbits/sec
Troughput in client mode (upload): 49.3 Mbits/sec