I am really annoyed by Windows message that pops up every time when I access my network share asking me to enter my credentials.
I have Samba share running on my D-Link DNS-320 NAS with two shared volumes that I have mounted as network drives Y and Z.
Assignment of drives will work until you restart your PC. After restart you will be presented withe message like this:

When you try to access your drive Y or Z in my case you will be prompted again to enter your username and password for the network share. Even if you click "Remember my credentials" you will need to enter them again after reboot.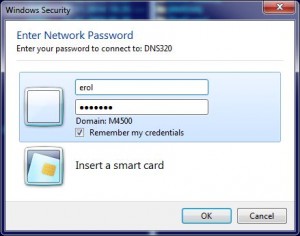 This has been annoying me for some time and I finally found a way to fix it.
Go to Control Panel > Credentials Manager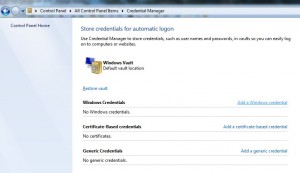 Click "Add a Windows Credential" and enter information about your server, together with your username and password:

You can see your added credentials by expanding the information arrow down icon:

That's all it takes. Next time you will not be prompted to enter your username and password and the network drives will be mounted and ready for access.