It's been some time now since I purchased Genius SP-U115 USB Stereo Speakers and mounted them in my bartop arcade.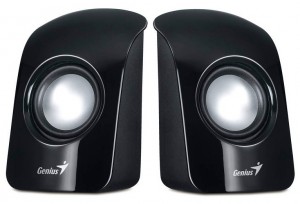 Since the first steps when I just fitted them in the iCade: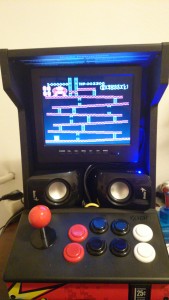 To making a wooden frame for the speakers: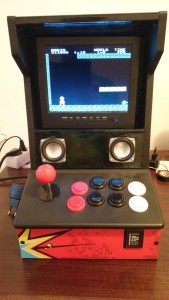 I was not satisfied with the result. And to be honest I did not like the placement of the screen so close to the top lid. I always felt top was proper place to mount the speakers. Also it looked a bit ugly to me with gray outlines.
Over the weekend I took some time to fix this and to give the screen proper placement as well as speakers new home.
I have created a wooden profile for the speakers to fit on to the top of the arcade. I used metal profiles to connect two pieces under an angle so that it would look more effective and also to fit the wood to the iCade top.
I had to do some soldering and to the speaker electronics and even to cut the piece of the board to fit it in the right corner.
I drilled 9 holes each for the two speakers and cut the small part of the frame on the right side so that volume knob is accessible and to have a place to run the cables to the bottom of the iCade.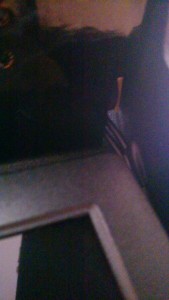 The lid on the iCade is still functional so I can access the speakers if needed.
The screen now fits perfectly into position, I used a small screw to hang it to the frame and it is now tight fit. LCD screen can still easily be attached and removed if needed.
Cables are hidden behind the screen leading through the bottom hole to the back of the iCade box.
With this I would say that my project is finished as far as build of the bartop arcade is concerned. I still have few finishing touches to make it more awesome, but I will write about that later…