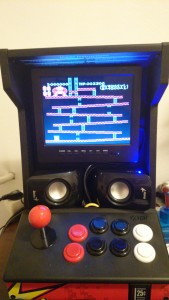 There is a lot of things you can do with Raspberry Pi, but for retro-game lover it can be a dream project enabler.
Ever since I purchased my first Raspberry Pi I was wanting to make my tabletop arcade. It took me long time to collect all the needed parts to make it full featured tabletop arcade and the process is still ongoing and the project is evolving.
I will include some links to the shops / items where I bought certain parts.
Hopefully these links will help someone with their project to buy some parts that are already tested.
Display:

L8009 8.0″ TFT LCD Screen 4:3 format 800x600px
This TV/Monitor is adequate enough for retro gaming and fits perfectly in iCade enclosure. If you are ordering online make sure that you receive VGA-to-MiniDin cable so that you can use it properly as monitor. RCA inputs did not provide good enough quality.
Raspberry Pi: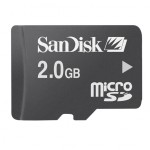 Old SanDisk 2 GB Micro SD card (just for /boot partition)
Any card will do, but since I am overclocking my Raspberry Pi B I use it only for storage of /boot partition, everything else will be on USB stick.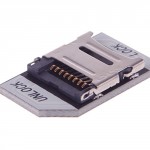 T-flash TF Transfer To Micro SD Card Adapter Module
This cheap adapter is just perfect to fit Micro SD card into the SD card slot so that nothing sticks out of the case.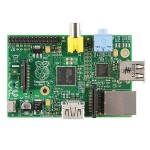 Raspberry Pi (Model B)
Good enough for initial build, but I will upgrade it to Raspberry Pi 2 as soon as I can for the extra CPU / memory.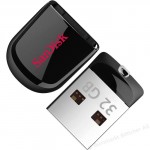 Sandisk Cruiser Fit 32GB USB (main storage)
Good and small USB stick made by SanDisk. I have two of them so maybe I will make Raid 0/1 storage in the future where games will be stored.
Coin slot: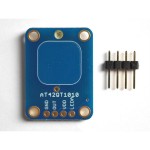 Adafruit Standalone Momentary Capacitive Touch Sensor Breakout
Neat little sensor, that fits perfectly behind 25¢ plastic on iCade enclosure. I still need to find the right functionality for it, either insert coin or Esc key so that you can exit any emulator that is currently running.
Speakers: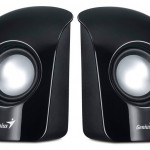 Genius SP-U115 USB Stereo Speakers
Good and cheap speakers that I will gut out of their boxes so that I can fit it in DIY box that will fit better iCade enclosure.
USB powered hub: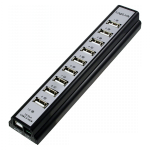 LogiLink USB 2.0 Hub 10-Port with 3.5A power supply
Excellent USB hub that has enough ports and power for all my current and future devices. Also has mounting holes so that you can mount it on the side of the iCade enclosure.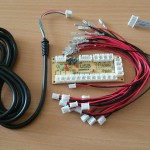 Zero Delay Arcade USB Encoder PC to joystick for MAME & Fight Stick Controls
Since joystick controls on the iCade are wired to bluetooth controller board running proprietary protocol I gave up on trying to get it to work on RetroPie and went for this USB encoder.
I will update this post with the rest of the hardware used since I have not yet finished everything.